Therapeutica Pillow- Dr. Loparco has found this brand to offer a completely unique pillow. It's the most supportive pillow on the market today. It is designed for superior support for both back and side sleepers. The sizing options make sure that your pillow fits you exactly.
---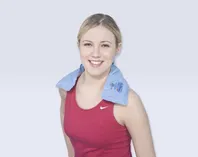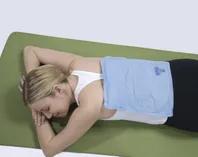 lce packs- Rocky Mountain Chiropractic suggests to use gel-filled, fabric covered ice packs for recovery from injury. We sell cervical sized Softouch ice packs, as well as larger back-sized packs.
---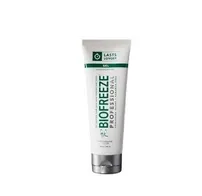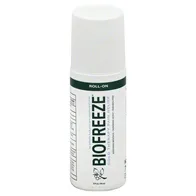 Biofreeze- Available in tubes and roll-ons. Great for sore muscles. Scientifically found to be better than most over the counter applications.
---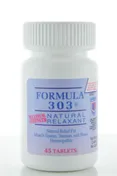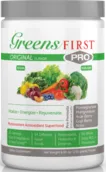 Nutritional Support- We provide Metagenics, Pure Encapsulation, Hyland's Kids Homeopathic Kits, Nutri-West Omega 3's, and Greens First nutritional supplements to help our clients with total body care. These types of supplements provide excellent nutritional support for anyone looking to enhance their health naturally.
---

Custom Orthotics-The feet are the foundation of our entire structural system and are the sole or contributing cause of many structural problems. So, if you are suffering with hip, back, hamstring, calf, sciatic, or other problems, even upper body, your feet will usually be involved. If we don't balance and stabilize the feet as our primary goal, we limit the potential benefits when attempting to correct and balance our structures. Dr. Loparco can fit you for custom orthotics.
---

Ergonomic Backpacks-Physicians recommend that students carry no more than 15% of their body weight on their shoulders and backs, yet studies show that they are lugging as much as 40% of their body weight each day. The unique Airpacks System helps students tote today's loads more comfortably and safely. A properly sized and fitted Airpacks pack enhances the body's natural ability to properly carry weight.
---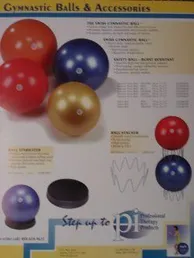 Exercise Balls - Exercises done on an exercise ball strengthen smaller, supportive muscles necessary for posture and core stability. These exercises, done correctly, introduce controlled stability into the movements, which ends up working those core muscles. Basic abdominal and lower back exercises can be translated into ball exercises, as well as most large muscle group movements- dumbbell chest presses, for example. The doctor can suggest exercises, which will help stabilize and strengthen your muscles to support your recovery.