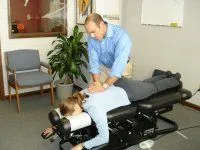 Dr. Vincent Loparco has been a licensed Chiropractor since 1998.
Dr. Vincent Loparco has been freeing people from pain since 1998 in his clinic in Colorado Springs, CO. As a Chiropractor with experience, he is committed to promoting the health and well being of his patients.
Dr. Loparco uses a "whole person approach" when taking care of his patients. By combining the very best hands-on-technique, state of the art physiotherapy procedures, and providing the newest and best natural vitamins and mineral supplements on the market today, Dr. Loparco is able to help you to accelerate and/or maintain your journey to good health.
Dr. Vincent P. Loparco was born and raised in Connecticut. He attended Springfield College in Massachusetts and earned his Bachelors of Science degree in Exercise and Physiology. While in his Undergraduate Studies, Dr. Loparco joined the United States Marine Corps, where he served for six years in the Reserves. Also during this time, Dr. Loparco played competitive Rugby for four years and this is what got him interested in Chiropractic. He then attended Life Chiropractic in Marietta, GA for his Doctorate. Dr. Loparco has been working here in Colorado Springs for almost 20 years.
His goal is to help educate his patients to live a life of health and fulfillment that is rich with challenges and inspiration. His personal experiences have taught him that Physical, Chemical, and Emotional stresses that the body cannot overcome may interfere with our body's ability to adapt, causing your spine to mis-align. This is where Dr. Loparco challenges you to live a life that encompasses "Optimal Heath" which will achieve amazing results!
Memberships & Associations
Rocky Mountain Chiropractic believes strongly in our Motto - "Reaching, teaching and touching the lives of our community by helping individuals and families with total body care from head to toe through chiropractic." We see it as our duty to support the community as a way to meet this challenge. We show our support of community health and wellness in a variety of ways. Following is a list of events and organizations which benefit from our support and sponsorship, with information about these events and how you can make a difference.

Citizen/Soldier Connection - This is a new organization that provides unity between the soldiers and their familes at Fort Carson and the citizens in the community. For more information, please visit www.citizensoldierconnection.org
City Employees- We recognize the efforts of our city employees, police officers and firefighters with a special discount. Thank you for all your work to keep us safe!
Military- We offer special discounts to Military and their families. Thank you for all you do for us.
Camp Shady Brook (Summer)- We support the YMCA Camp Shady Brook in their program to teach caring, honesty, respect and responsibility to all their attendees. Camp Shady Brook has both traditional and specialty camps set up for its campers. For more information, see www.campshadybrook.org.
Food Drive (November)- We do a yearly food drive to provide food for needy families. Help us make this a year to remember for some hungry families in our area.
Toys for Tots (December)- We support the Toys for Tots toy drive every December. Please bring in your toys to brighten the lives of our community's children. See www.toysfortots.org for more information.
Local Races- In October 2005, we sponsored the TNT 10K race in Palmer Park, supporting the Leukemia and Lymphoma Society. Keep checking back to see future races that we sponsor.
Blue Knights- We supported their 2005 silent auction for the Big Brother program.
US Bank Golf- Rocky Mountain Chiropractic was a sponsor for the tournament which benefited the Ronald McDonald House.
Ruth Washburn Benefit Auction- A donation was made to benefit the Ruth Washburn School. If you have an event or activity that we can help with, please let us know!
Muscular Dystrophy Association- Dr. Loparco was "Locked-Up" on 3/5/2008 to benefit the M. D. A.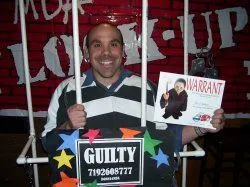 El Paso County Search and Rescue: Dr. Loparco has successfully completed his SAR and MRA certification and is now a proud member of the El Paso County Search and Rescue Team. This is a non-profit organization designed to serve and save the lives of people in our community and surrounding counties.
2008 Bike and Trails Festival- Organized by staff and volunteers with sponsor support, the free community-wide event celebrates bicycling, trails, open spaces and healthy living. Dr. Vin is a strong advocate of a healthy active lifestyle. Be Fit, Be Happy and Be Safe.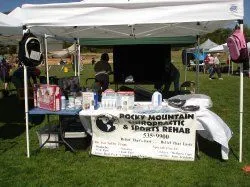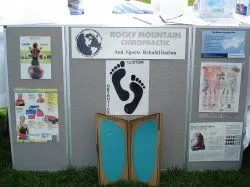 Pawtoberfest: Pawtoberfest brings animal lovers and dogs together for an important purpose - to help Humane Society of the Pikes Peak Region care for thousands of lost, abandoned, abused and unwanted pets, giving them a second chance.
Homes for Heroes K-9 Fundraiser: Homes for Heroes has partnered with local nonprofits to provide supplies and medical equipment for the K-9 officers in the surrounding area. We love supporting those who keep our families and town safe!